Connection to the MEDHA philosophy
The foundation of Medha's business philosophy is the three pillars of Innovation, Technology and Quality. We devote our talent and technology in creating superior products and services that improve railway industry. Every day, our people bring this philosophy to life by engaging in new product research and development, and improving current products to fit customers needs. Over the past decade, the railway industry has seen us take on big challenges and we pride ourselves on successful development of every new product.
MEDHA DAKO-CZ COMPANY PVT. LTD. BELONGS TO THE PARENT COMPANY DAKO-CZ INDIA PVT. LTD., which is part of a holding controlled by the parent company DAKO-CZ, A.S. which ranks among the most important manufacturers of braking systems and components for rolling stock in the world;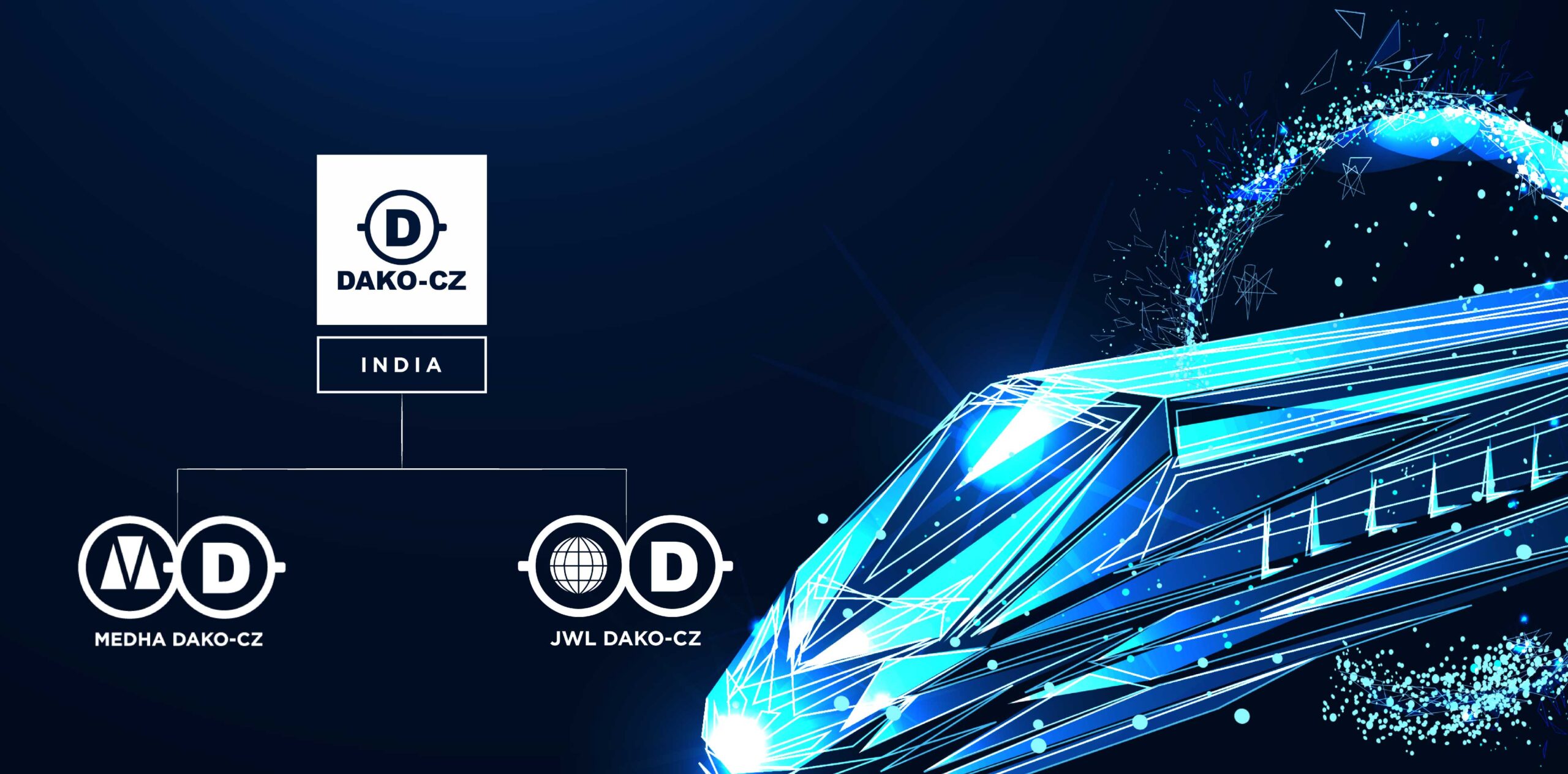 To be a successful and long-term growing manufacturer and supplier of brake systems components for rail vehicles in India and the South East Asia region, offering the latest industry technology, superior quality and flexibility in response to customer needs
for the production of components for the projects TRAIN 18, TRAIN 20, METRO, LHB brake systems, locomotives, trams
To operate long-term and successfully on the Indian and South-East Asian markets of rail vehicle brake systems, while maintaining the ability to enter other markets for engineering products with a high added value. We consider quality, innovation, the introduction of new technologies and investments in top technologies to maintain competitiveness, flexibility, direct focus on customer needs, supply of high-quality components at competitive prices, investing in top technologies to remain competitive, employing top engineers and skilled workers with the security of working for a stable and fair employer, and maintaining and developing relationships with our customers to be the basic conditions for the success of our mission. We respect and build relationships with the region where we are based and its municipality. We always act to make our business sustainable.
Information about the parent
company DAKO-CZ, a.s.
The company DAKO-CZ, a.s. is a leading manufacturer of pneumatic, electromechanical and hydraulic brake systems and components for railway vehicles with a 207 years of tradition.
The company with annual sales of around EUR 92 million, 74% of which is accounted for foreign orders, based in Třemošnice in Eastern Bohemia. The owner of the company is the company CZECHOSLOVAK GROUP a.s. DAKO-CZ supplies brake systems and components for freight wagons, passenger coaches, suburban units, locomotives, maintenance vehicles, metro cars and train.
The rail vehicles with DAKO brakes can be seen not only in Europe, but also in China, India, Malaysia, Indonesia or Algeria, where the company cooperates with global rail vehicle manufacturers and operators.
In 2021, the company opened a new production company DAKO-CZ Machinery in Ostrava and in 2022 it established two joint ventures in India, where DAKO-CZ has been successfully supplying its products for several years. On the Indian market, the company generates about a third of its turnover, to support its business, it has also established joint ventures with the Indian partners MEDHA DAKO-CZ Pvt. Ltd. and JWL DAKO-CZ (INDIA) Ltd.
The company has its own development department, a modern test laboratory and a construction workplace.
Member of the the UNIFE and ACRI associations
Number of employees: 745
Year of foundation: 1816

We offer individual technical solutions (customized for the client)

A reliable supplier for global rail vehicle manufacturers and rail transport operators

We are a member of the CZECHOSLOVAK GROUP

We have more than 207 years of experience

We have a high production capacity

We rely on expert and professional staff

Financial stability